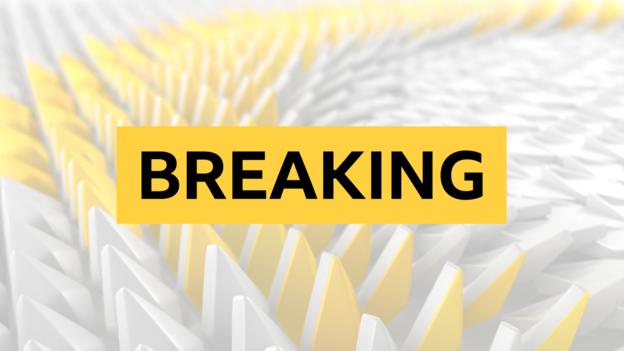 The Scottish FA will be staying at Hampden after agreeing to buy the national stadium from Queen's Park.
A deal has been struck to pay the League Two club £5m for the Glasgow ground.
The SFA were contemplating moving to Murrayfield, the home of Scottish Rugby, once their Hampden lease expires in 2020.
But instead they will now take ownership of the ground in two years' time.
Half of the money to complete the cash takeover was pledged by Scottish businessman Lord Willie Haughey, with Queen's Park set to move their matches to Lesser Hampden.
While the Glasgow side will receive £5m for the deal, it is believed the total cost to the SFA will be in the region of £19m due to liabilities going back to when the stadium was redeveloped in 1998.
"Today's announcement has been the conclusion of a four-year process to review our national stadium beyond 2020," said SFA president Alan McRae.
"It was a hugely difficult decision and I would like to place on record our thanks to Scottish Rugby for their professionalism throughout the process.
"They made a truly compelling case to move to Edinburgh and gave us a very difficult decision to make. I would like to pay tribute to the inspiration, energy and hard work of Scottish Rugby Chief Executive, Mark Dodson, and his Chief Operating Officer, Dominic McKay – both are true leaders in Scottish sport."
"This decision is about what was best for Scottish football and our members. It is about the future of football in Scotland.
"I would also like to thank everyone who has been part of this process and to recognise the enormous generosity of Lord Haughey."
More to follow.
More to follow.
from Trusted eNews https://ift.tt/2CIeIZd
via IFTTT