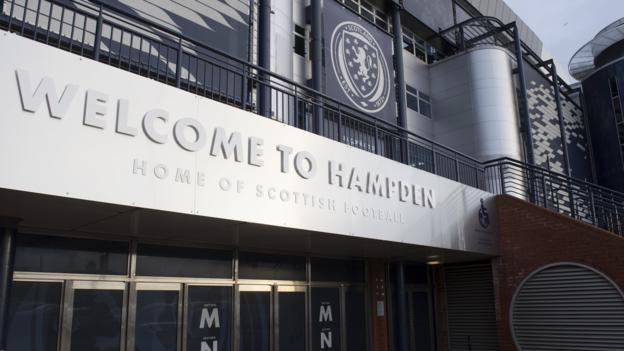 Decision day is looming – again – on the future home of Scottish football.
The Scottish FA will confirm at 15:00 BST on Tuesday whether the national team will play their fixtures at Hampden or Murrayfield from 2020.
After delaying a final decision on 29 August, the SFA will announce whether it favours proposals from Queen's Park – who have agreed a deal in principle to sell Hampden – or Scottish Rugby, which aims to bring the national football team to the same stadium used by their rugby counterparts.
But what are the pros and cons of each venue? How will the decision be made – and who holds the power to make it? Ask our chatbot, and learn all you need to know about the big decision.
Now you've learned more about the decision-making process, and what's at stake for the national team, we want to know what you would like to happen. You have until 15:00 BST on Tuesday to cast your vote.
Vote
from Trusted eNews https://ift.tt/2Nyy1bG
via IFTTT