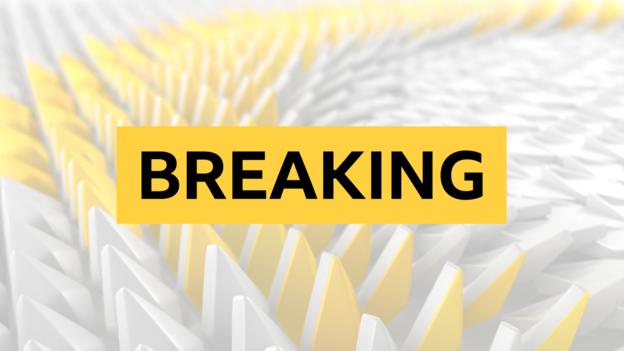 Former world champion Kimi Raikkonen will leave Ferrari at the end of this season and rejoin Sauber.
The 38-year-old Finn will be replaced at Ferrari by 20-year-old Monaco-born Sauber driver Charles Leclerc, who will partner Sebastian Vettel in 2019.
Raikkonen has spent five years at Ferrari in his second spell at the Italian team.
He has has signed a two-year contract with Sauber, where he made his Formula 1 debut in 2001.
"Feels extremely good to go back where it all began," said Raikkonen in a post on Instagram.
Raikkonen is the last Ferrari driver to win the world championship in 2007, before taking a two-year break from F1 in 2010 to compete in the World Rally Championship.
He returned to the sport with Lotus in 2012 and then rejoined Ferrari in 2014. He has 20 Grands Prix wins and 100 podiums in his career to date.
"Signing Raikkonen as our driver represents an important pillar of our project, and brings us closer to our target of making significant progress as a team in the near future," said Sauber team boss Frederic Vasseur.
Ferrari team principal Maurizio Arrivabene said: "Kimi's contribution to the team, both as a driver and on account of his human qualities, has been fundamental. He played a decisive role in the team's growth and was, at the same time, always a great team player."
'Dreams do come true'
Leclerc has been picked as the Ferrari's next potential star, after impressing in his debut F1 season.
"Dreams do come true," Leclerc posted on Twitter. "I will be eternally grateful to Ferrari for the opportunity given."
In a statement he paid tribute to his late father and his friend Jules Bianchi, who died in 2015, after a crash at the 2014 Japanese Grand Prix.
"To a person that is not part of this world anymore but to whom I owe everything of what is happening to me, Papa," said Leclerc. "To Jules, thank you for all the things you learnt me, we will never forget you, and to all the persons that supported me and believed in me.
"I will work harder than ever to not disappoint you. But first, there is a season to finish with an amazing team that gave me the opportunity to fight and show my potential."
More to follow.
from Trusted eNews https://ift.tt/2Miy3zN
via IFTTT