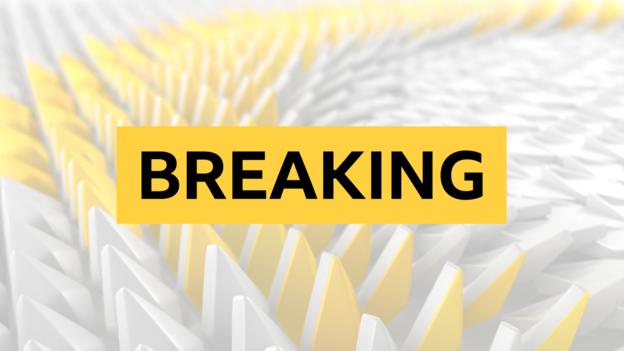 Alastair Cook scored a century in his final Test innings for England before international retirement.
The opener was giving a lengthy ovation as an overthrow gave him the five runs he needed to reach three figures.
It is Cook's 33rd Test century since making his debut in 2006, and his first since December 2017.
Cook earlier surpassed Sri Lanka's Kumar Sangakkara to become the fifth-highest run-scorer in Test cricket.
The former captain has scored more runs and made more centuries for England than any other Test player.
He was given a standing ovation on his way out to bat on Monday and his every run was applauded by a near-capacity crowd.
Although his century was brought up in bizarre fashion – a loose shy at the stumps ending up at the boundary rope – it was a special moment for Cook and the crowd, who sang his name as he raised his bat.
Commentating on the moment on Test Match Special, Daniel Norcross said: "He takes his helmet off. The crowd go bezerk. What a way to get to it. There are waves and waves of applause. You couldn't write it.
"I've not seen anything like this at The Oval. The applause will keep going. It's like an encore at a theatre."
More to follow.
from Trusted eNews https://ift.tt/2Mi0HAL
via IFTTT